Customer Insights & Analytics are pillars underpinning successful companies
Companies are increasingly using insights to inform and shape decisions in product and pricing strategies. People buy emotions, not things. Capturing these emotional behaviors correctly plays a vital role in determining and ensuring business success. The challenge is getting these key insights quickly, whenever the need arises.     
How do you find the valuable insight in a sea of customer data?
Databases, spreadsheets, pivot tables, NPS, KPIs, CSat - the list of data sources can be overwhelming, disconnected and frequently conflicting. But getting real business insights starts every time with the customer, asking 'what' and 'why'. Now imagine if you could get these insights in near real-time, not having to wait months?
How do you stay ahead of the competition in a challenging market?
The world moves faster than ever before, global trade and technology means that competition is always awake. And trying to keep pace with existing, new and disruptive competition never stops. Wouldn't it be a wise move if you were able to quickly and cost-effectively monitor and protect against market threats?
How do you elevate the status of your department beyond a service function?
Insights and Analytics are leading the way in many areas of modern business. These roles carry a lot of potential for widespread impact and change. Wouldn't you like to have powerful data signals at your fingertips, which can be identified and highlighted as game-changers for success?
EPIC Conjoint provides the answers
Quickly test hypotheses and measure concepts on our conjoint platform

Design surveys for granular level segmentation models

Conduct laser sharp analysis with extensive filtration features

Predict customer behaviors in 80+ countries

Benefit from user-friendly and powerful quantitative research capabilities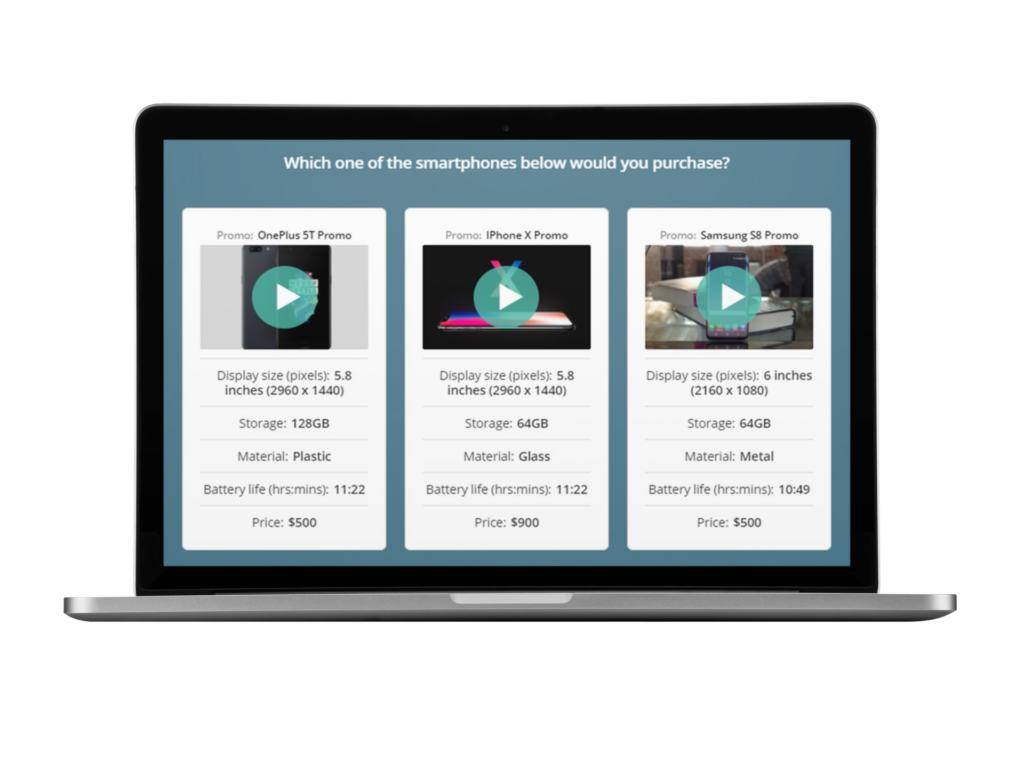 Complete an end-to-end conjoint survey in 1-3 days
Users are in control - efficient, cost effective and flexible surveys to support the needs of modern business