Pricing decisions are more crucial than ever before
The ability to design and execute effective Pricing strategies is fundamental to the profitability and sustainability of every company. However, proactive managment and optimisation is often irregular and only triggered by an event - yet for companies looking to maximise profitability, Pricing is the go-to area. 
Do you know how senstive your customers are to price?  
Determining the optimal price point and charging structure is extremely challenging. So many variables need to be considered - market position, customer segment, price communication, sales channel, competitor reaction - not to mention the desired outcomes - retaining customers, acquiring customers, growing yield. Getting the right balance across each lever is impossible using data warehouses alone. To inject more precision into your pricing, why not also ask the customer how much they are willing to pay?
How do you know if you are undercharging or overcharging? 
It's hard to accurately quantify how your price is perceived in the market - anecdotal feedback, competitive benchmarks and CSAT surveys are informative, but not sufficient. Imagine if you were able to regularly measure the price perception of both your and your competitor's products, ensuring you never leave money on the table?
How do you elevate the status of your department beyond a service function?
Price is widely accepted as the most important 'P' in Marketing Science. It's at the sharp end of why companies fail and succeed. Wouldn't you like if you were in the driving seat of your company's most critical commercial decisions?
EPIC Conjoint provides the answers
Quickly test and measure price sensitivity and elasticity on our conjoint platform

Design surveys that support strategic and tactical scenarios

Conduct laser sharp analytics with extensive filtration and segmentation features

Do benchmark testing in 80+ markets

User-friendly and intuitive visualizations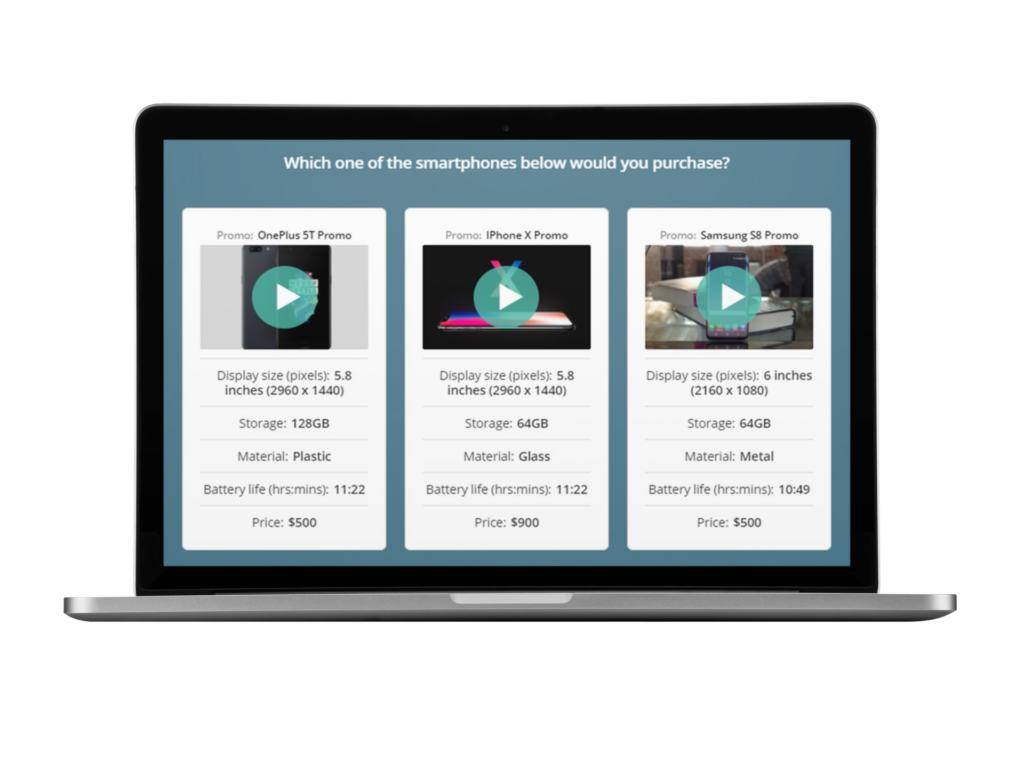 Complete an end-to-end conjoint survey in 1-3 days
Users are in control - efficient, cost effective and flexible surveys to support the needs of modern business