Without customers, the product does not exist 
In this disruptive world, instant gratification has become the default setting - previous product success and market behaviors are unreliable indicators of the future. This has created many new threats and success opportunities for companies with their products and services. 
Do you know what your customers want and why?  
Managing products can be challenging - trying to accurately anticipate and fulfill customer needs. But life is easier when you know what the customer wants, and most importantly, the reasons why. Imagine how powerful it would be to get these signals in near real-time?
How does your product stack up in the market? 
You may think your products are the best, but how do you really know for sure? You get lots of regular reports like Mystery Shopper, NPS, CSat, KPIs but these can be disjointed, conflicted and vague. Wouldn't it be great if you were able to regularly measure your market performance and proactively make tactical and strategic decisions with confidence?
How can you drive future innovation and growth? 
Creating sustainable and successful products is harder than ever. Developing new products traditionally leaned on past behaviors and trends, but unpredictability is the new norm. What if you could ask your existing and potential customers to help, wouldn't that be a great place to start?
EPIC Conjoint provides the answers
Quickly test and measure product performance on our conjoint platform

Design surveys that support strategic and tactical product initiatives

Conduct focused analysis with extensive filtration and segmentation

Test new products and concepts in 80+ markets

User-friendly and powerful visualization insights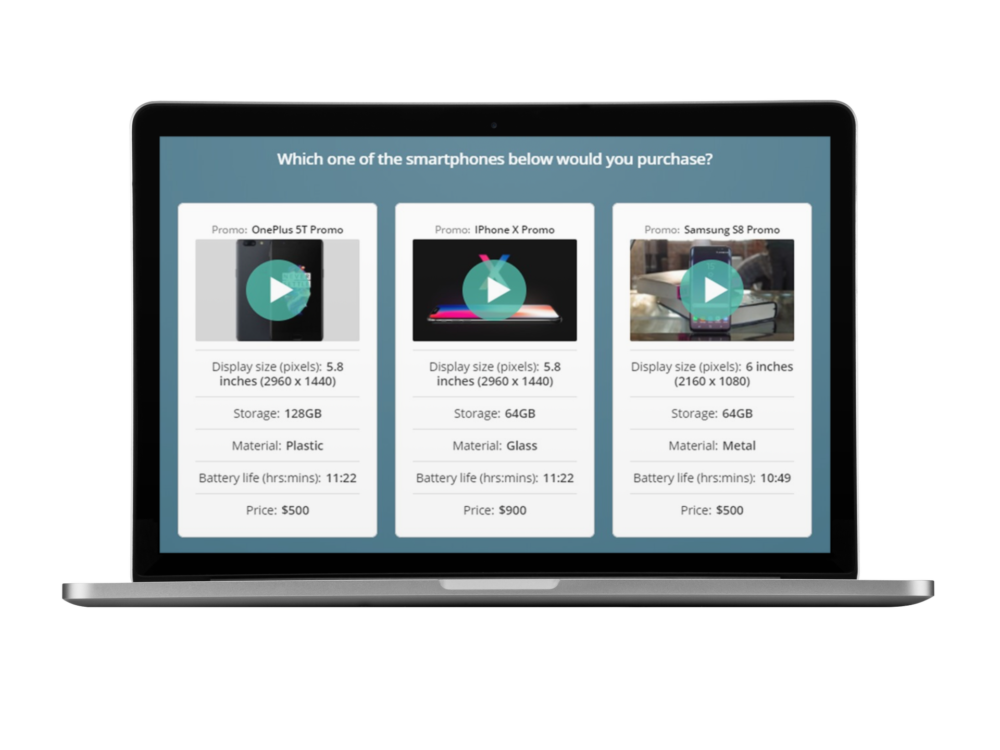 Complete an end-to-end conjoint survey in 1-3 days
Users are in control - efficient, cost effective and flexible surveys to support the needs of modern business