In June 2019, a leading global confectionery brand wanted to explore customer appetite for new ranges of its health snack bar in order to double sales in five years.
To achieve this target, the brand first wanted to test how its current bar was perceived by the addressable market relative to competing bars according to the following attributes: brand strength, feature preference, and willingness to pay.
The Solution
The brand engaged EPIC Conjoint to design a competitive conjoint survey. Five health bars were selected by the brand for the study.

We used Epic conjoint to carry out research exploring what new ranges we could bring to the market. We found the tool very easy to use and the information we got back really helped guide us with our NPD plan for 2020 and beyond.

Product Lead Manager
The Deliverables
EPIC Conjoint designed the conjoint survey within an hour. Each survey presented a slightly unique set of options on each of the 10 choice cards. And each survey contained a slightly different set of options to ensure statistical significance.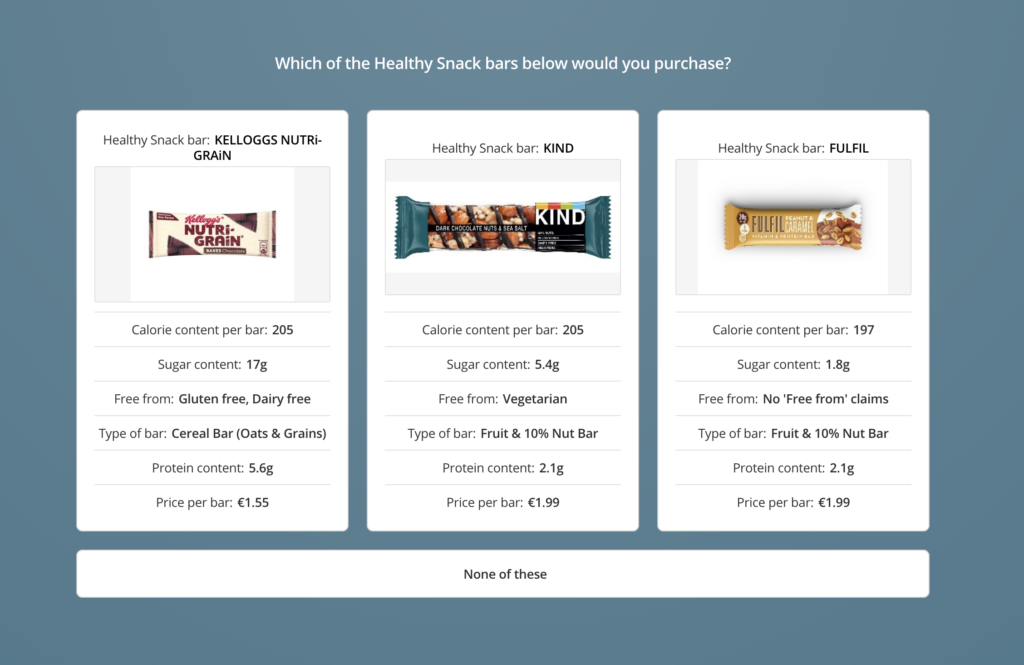 The survey was seamlessly distributed to a target sample in Ireland using an API with global online panel provider Cint. 250 successfully completed surveys, sufficient for statistical significance, were captured within the space of three hours.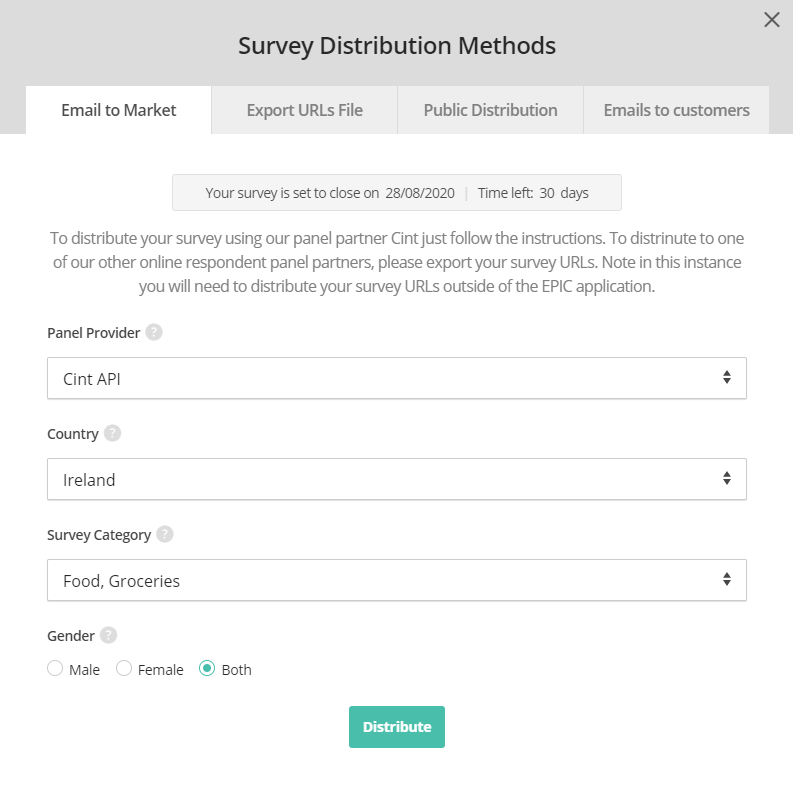 A series of screening questions were set to ensure survey respondents were the target audience.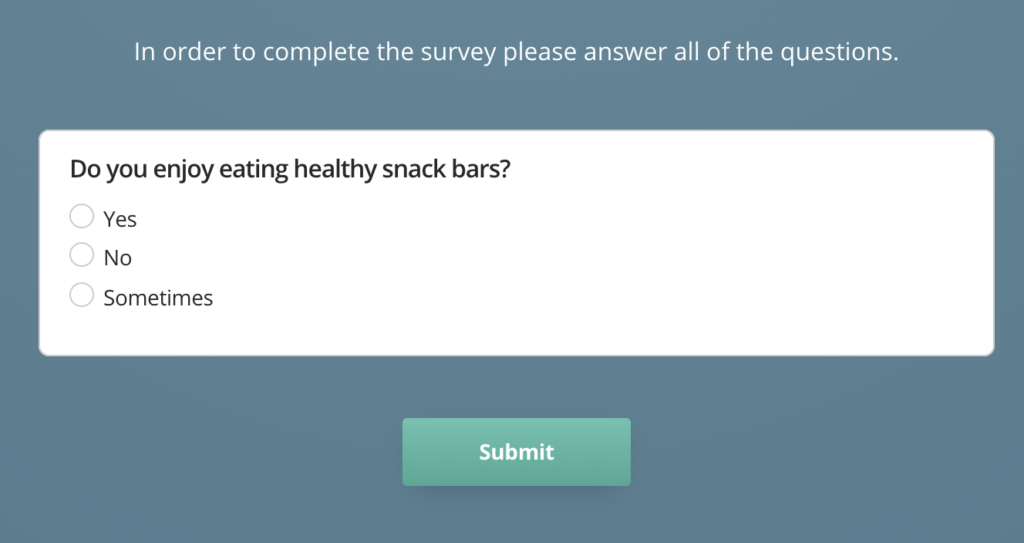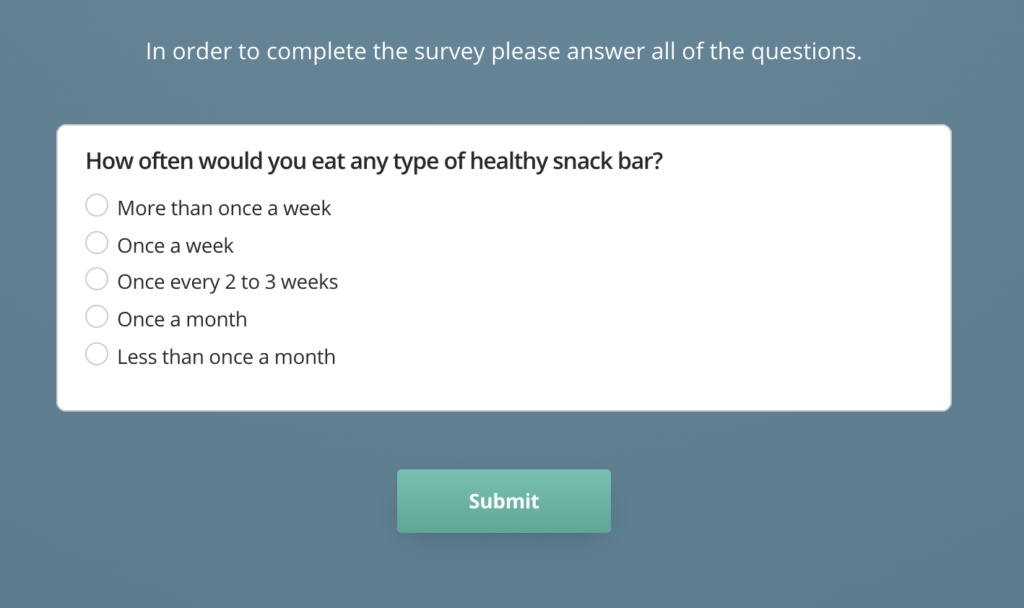 The Results
250 respondents met the criteria to complete the survey.
A preference (utility) score was captured for each feature of the bars tested, which enabled the brand to evaluate how its brand/product, features of its product, (e.g., calorie content, sugar content, ingredients, etc.), and price, when stacked up against the competition.

Our relative importance chart shows that sugar content commanded the highest relative importance score among all attributes tested. This learning suggests where the brand should focus its messaging.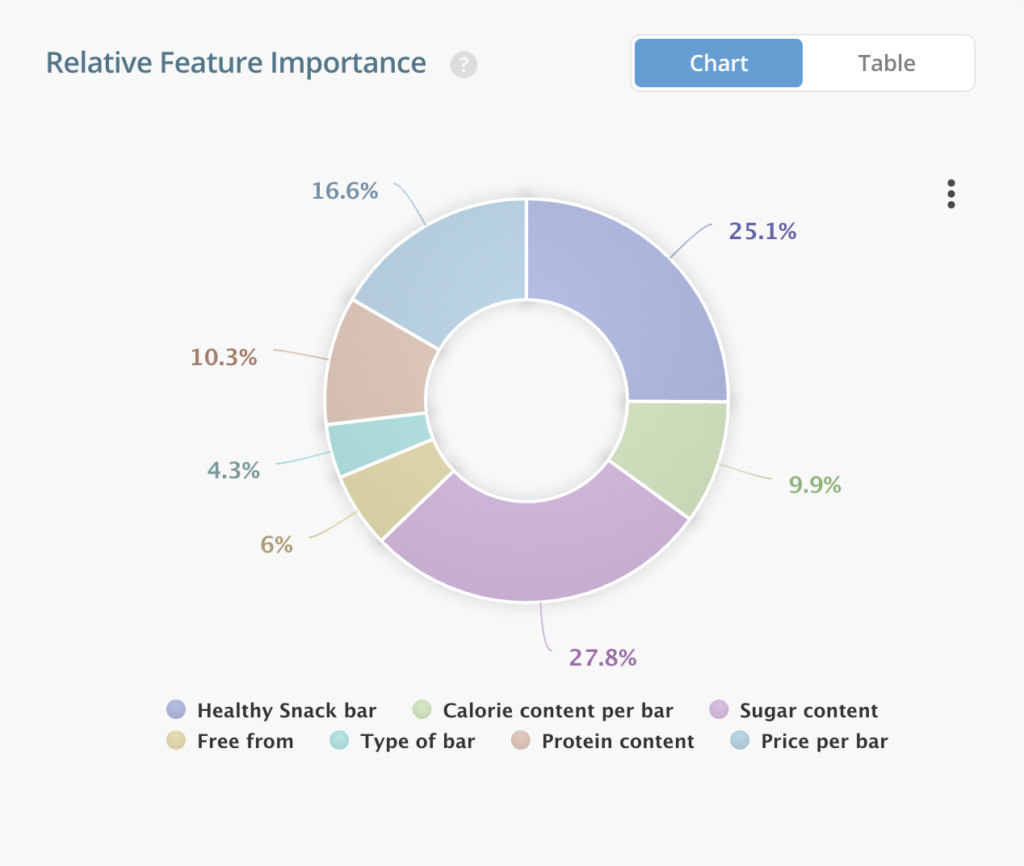 Using preference scores as a proxy for volume share, the brand was then able to determine the volume share impact of each product feature.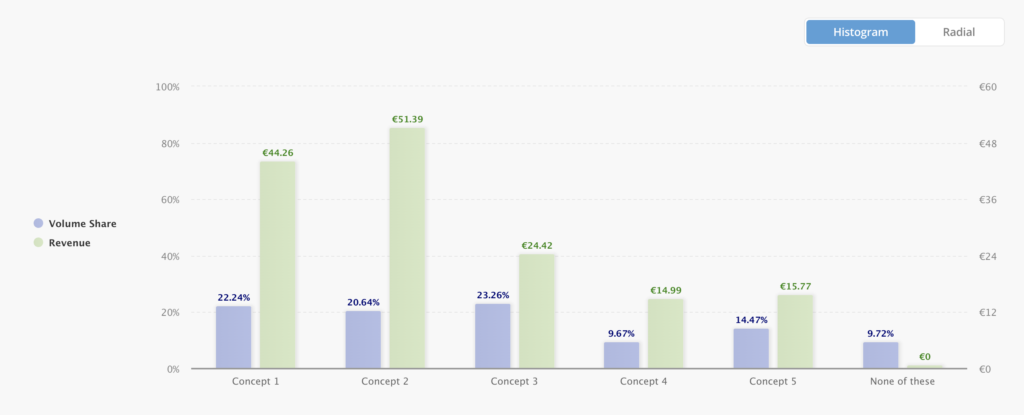 The results indicated that the brand's healthy snack bar was ranked in the top three by target customers.