A leading Irish craft gin brand was gaining better sales traction in international markets than in Ireland. In an effort to boost sales in Ireland, they wanted to understand how their brand, product, and pricing were perceived by gin drinkers in Ireland vis-à-vis competing brands.
The Solution
The brand engaged EPIC Conjoint to design a competitive landscape conjoint survey. Four competing gins were selected by the brand to be included in the study.
The EPIC Conjoint survey platform is a fantastic tool to analyse our competitive landscape. Its user-friendly interface and the speed with which we can design, distribute and analyse quantitative surveys is of huge benefit. Through the guidance of the EPIC Conjoint team, we derived actionable Customer Insights to help us develop our strategy, optimise price points and ultimately drive market share.

Founder & Marketing Director
The Process
We designed a choice-based Conjoint study on our cloud-based EPIC Conjoint platform after agreeing on the products to be tested with the client. Survey respondents made a choice from each of the 10 choice cards. Each choice card presented multiple product variants, which in turn contained slightly unique features to ensure statistical significance.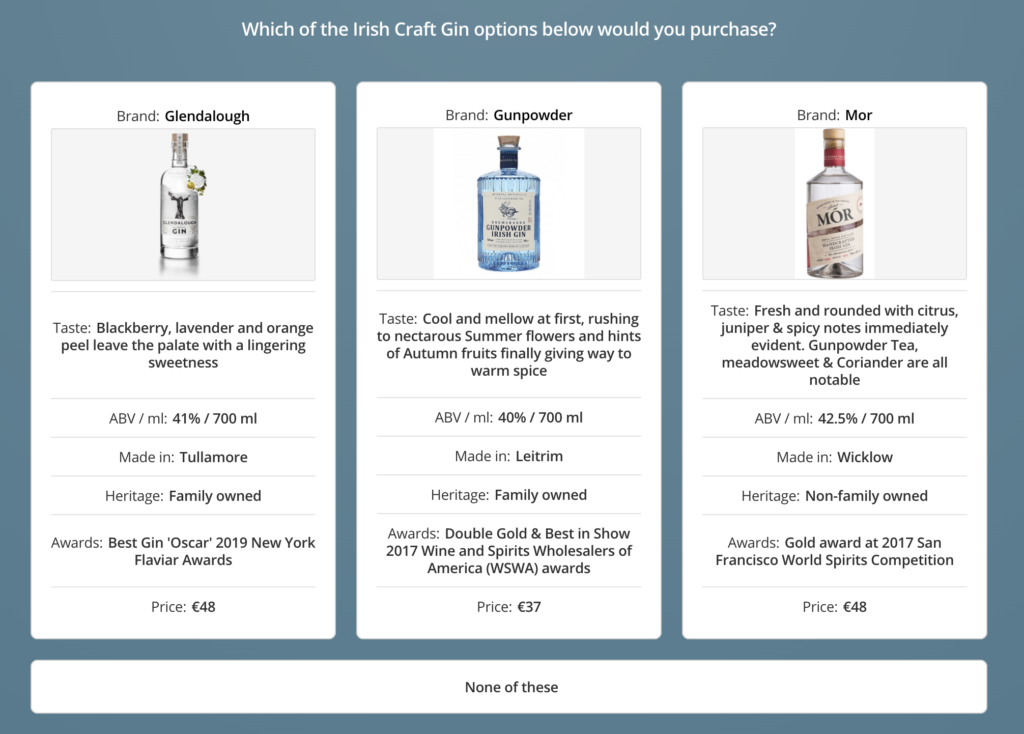 The survey was seamlessly distributed to a target sample using an API connection with Cint, a global online panel provider. Two hundred successfully completed surveys, sufficient for statistical significance, were captured within only four hours.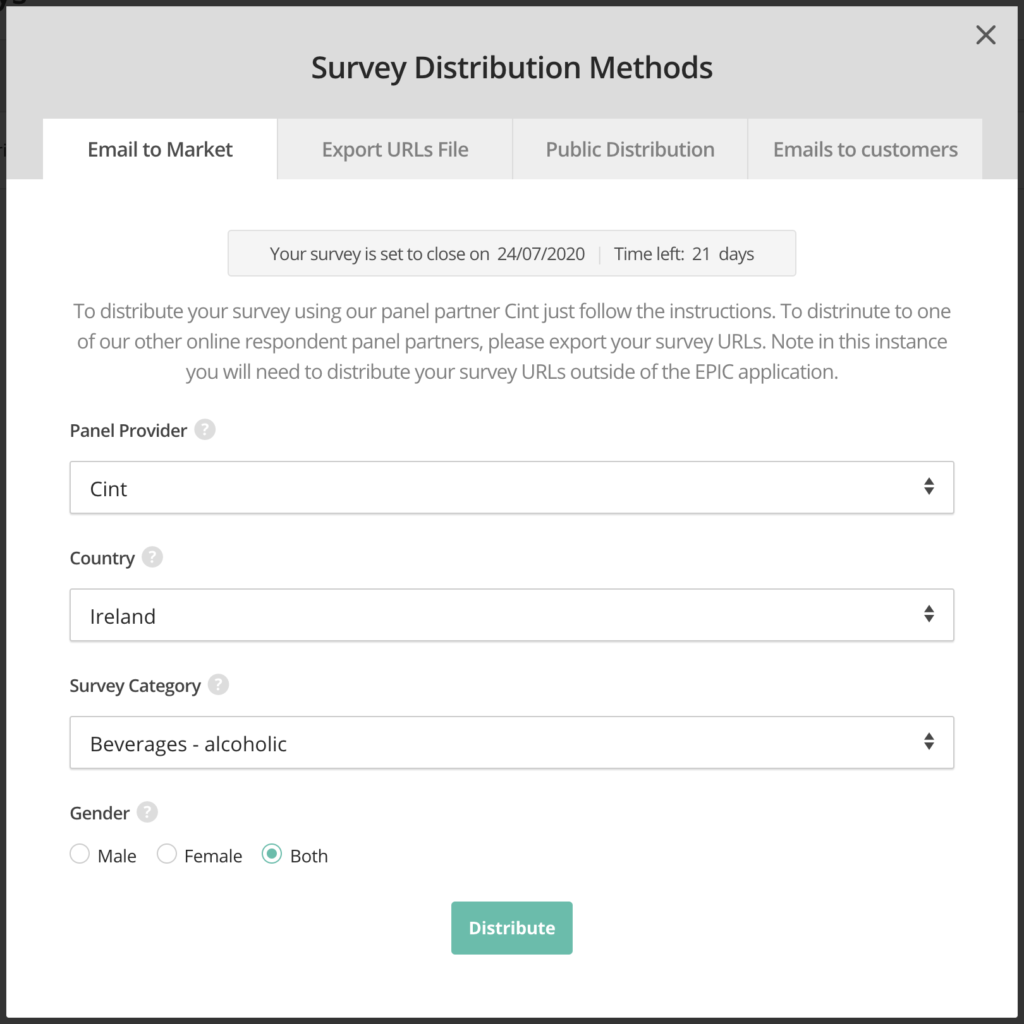 Screening questions ere asked to ensure survey respondents were part of the target audience.
The Results
Criteria to complete the survey were satisfied by 200 respondents. Preference (utility) scores were captured for each feature of the gins being tested. Gunpowder commanded the highest preference score of the gin brands tested, with a score of 15.2.

Relative importance was also captured for each feature. This helped the brand understand which values to communicate to customers.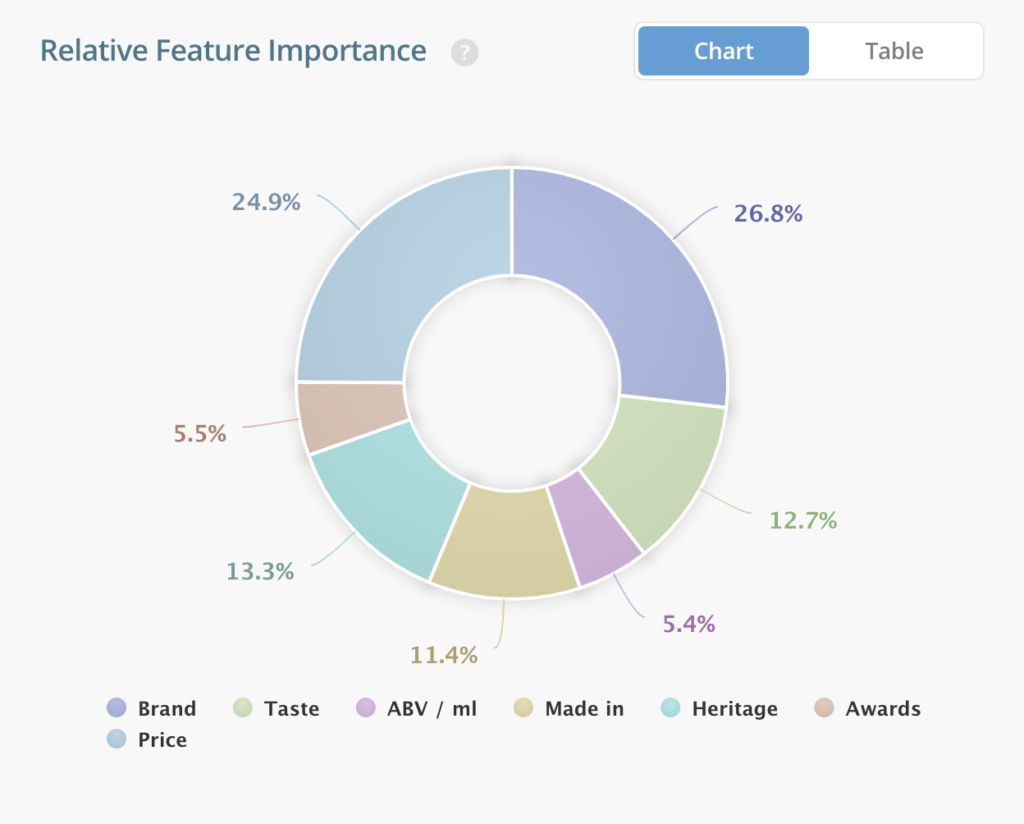 Using preference scores as a proxy for volume share, the brand was able to determine how its gin was perceived by gin drinkers versus competing gins by applying the Market Simulator.

Price sensitivity was also captured within the survey.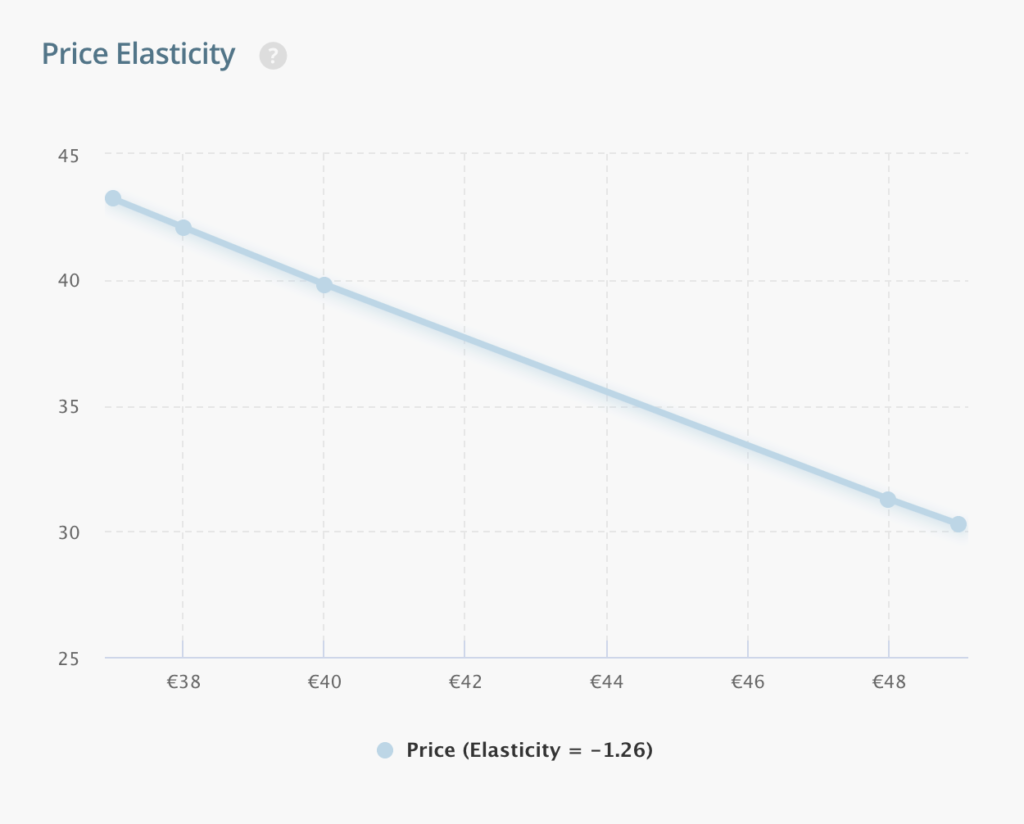 Finally, taking the learnings from preference and price elasticity, the brand was able to capture not only customer willingness to pay for any gin in the study, but also willingness to pay for each individual feature of the gin by utilizing the Price Optimization Simulator.

With a knowledge of the levers underpinning customer preferences, the brand was able to identify strengths and weaknesses in its gin versus competing gins and address them accordingly.